Medical device marketing shares some key strategies with healthcare marketing in general, however, it also presents a number of challenges that are best tackled with certain tools. TBA Digital's Blackboard is a great starting point for any medical device marketing professional looking for resources, but let's take a deeper dive into some of the digital tools that are best suited for medical device marketing.
How to improve medical device marketing communication
When it comes to any type of digital marketing, you first need to strip your message back to its key points. You might also refer to these as your value propositions or distinguishing features-- perhaps even something else. Whatever you call them, these are the features that make your device unique and that you would use to drive sales. Sound about right? Here, let me give you a few examples as they relate to the niche topic of medical device marketing.
Let's say, for example, your device offers both a smaller footprint and faster throughput than the competition. These value propositions both lend themselves to digital storytelling. Websites and apps can both be leveraged to illustrate these benefits. For example, if you take a look at TBA Digital's work on the Hologic Panther app, you can see how a digital format can easily be used to show the footprint of a device.
Similarly, ROI calculators and interactive throughput charts are great techniques for stressing key points such as superior throughput or perhaps even reduced hands-on or turnaround time.

The only other question to ask yourself at this point is, app or website?
If you're looking for more information to inform your decision, I'd recommend taking a look at this Blackboard Video which answers the question directly. From my personal experience, though, one key challenge of medical device marketing is that the customers often reside in isolated hospital settings. They're frequently working in a basement or some remote wing of the hospital where internet access is unreliable. If you're looking to deliver rich multimedia without an internet connection, apps can offer a huge advantage when it comes to making a good impression.
Features play an important role, but aren't always the main focus of a medical device marketing strategy. Often, there are financial or workflow incentives to consider. For example, in the past, trade shows have played a big role in marketing medical devices. But shipping anything to a tradeshow can be a costly and complicated process, let alone a large medical device weighing hundreds of pounds. Providing virtual demonstrations instead of shipping the actual device can be a huge cost saver in this department. Consider, for example, the Kinect project that TBA Digital built for GE Healthcare. GE Healthcare was regularly shipping a portfolio of devices to dozens of tradeshows costing them roughly $180,000 per trade show! An innovative digital solution allowed GE to provide an immersive experience to prospective customers, while drastically reducing their marketing budget.
Fast forward to the present day challenges presented by COVID-19: Trade shows are off the menu for the foreseeable future. The beauty, though, of a well thought out digital solution is that it can be adapted to other settings. For example, the interactive touch table that TBA Digital built for Boston Scientific was originally designed as an enticing way to bring multiple leads together to participate in a common activity. However, it was later also repurposed into a single-user paradigm delivered via the iPad--an immersive experience that can be enjoyed anywhere.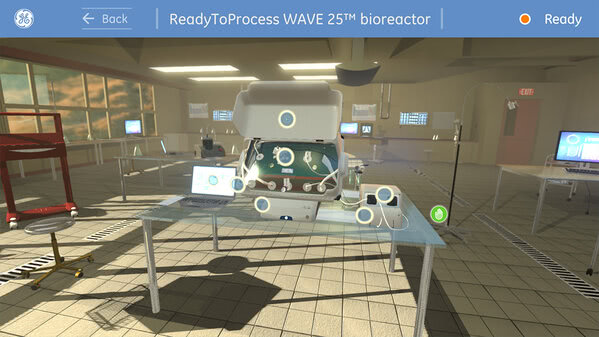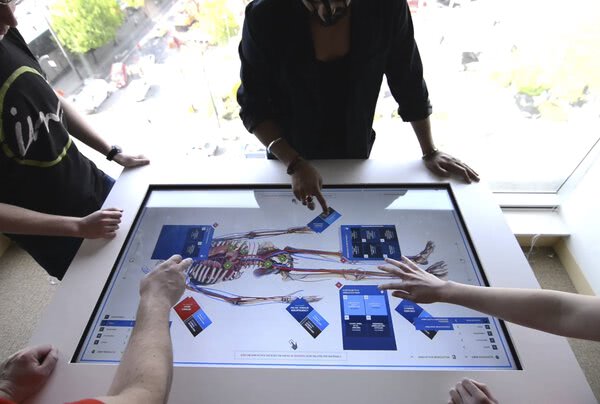 Conclusion
Hopefully, the resources I've touched on here have provided some food for thought. While medical device marketing can present many challenges, the digital world provides a lot of exciting opportunities when it comes to getting your unique message across. If you're looking to delve deeper into the possibilities, TBA Digital has a long history of providing digital solutions for medical device marketing. We're always looking for a new challenge, so feel free to reach out.